New system boosts employee health and saves money
Precision, capacity, and ease of use were among the main arguments when Norway's largest bakery chain, Bakehuset, chose a Dosetec system for its new bakery in Trondheim in 2022.
When Bakehuset decided to build a new bakery in Trondheim, the hunt for the best production equipment began. With a production of 10,000 – 12,000 fresh bread loaves a day plus other goods such as rolls, baguettes, raisin buns, and cakes to order, capacity was a main concern when looking for dosing system suppliers, says Head of Department Stig Are Berdal.
After receiving quotations from several dosing system suppliers, the Trondheim bakery ended up choosing Dosetec Exact.
"It was clear that with Dosetec, we'd get the most value for money," Berdal says.
In addition to capacity, the most important selection criteria were the number of batches per hour and dosing accuracy, he adds. "It was simply faster and more precise than the competitors' systems."
The precision manifests itself in a very low margin of error with only a couple of grams of deviation.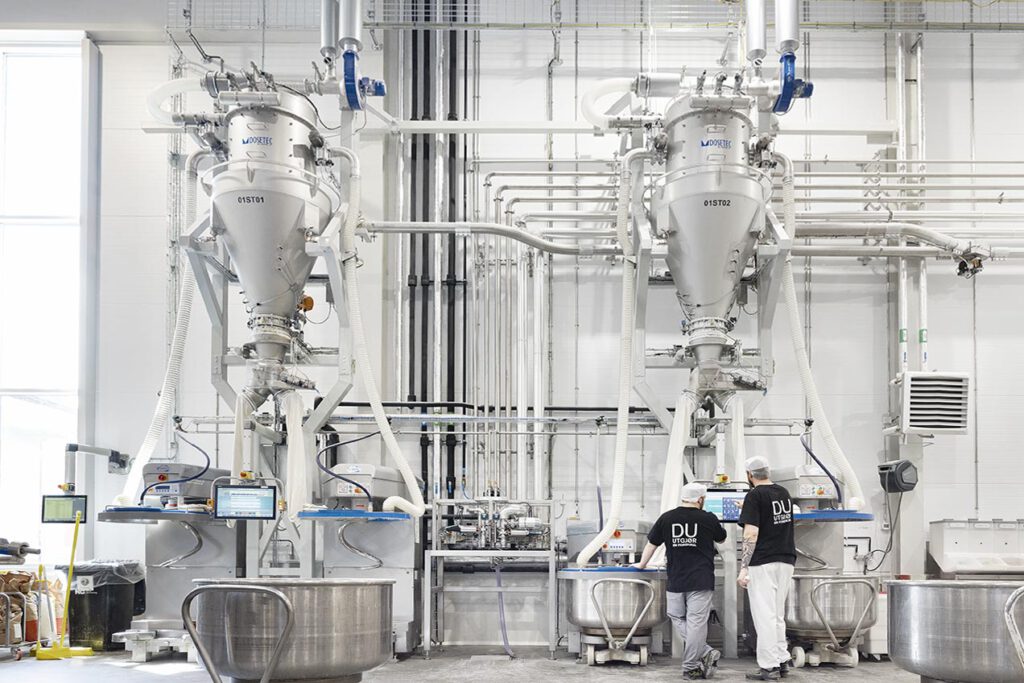 Less sick leaves
The Dosetec system has been in use in Trondheim since the autumn of 2022. It takes care of dosing liquids, flour, yeast, salt, and other ingredients for the whole bakery facility, except for the confectionary department.
"I am very, very satisfied with the system. At the old bakery, everything was done manually. Now, dosing is nearly fully automated," Berdal points out.
After waving goodbye to carrying heavy sacks around, the employees are now happier and healthier than before.
"The employees are less worn out which shows as fewer sick leaves and lower expenses."
The Dosetec system has also made Berdal's job as head of the bakery department in Trondheim easier: He adds a production plan once a week, and the bakers just need to click to start the process.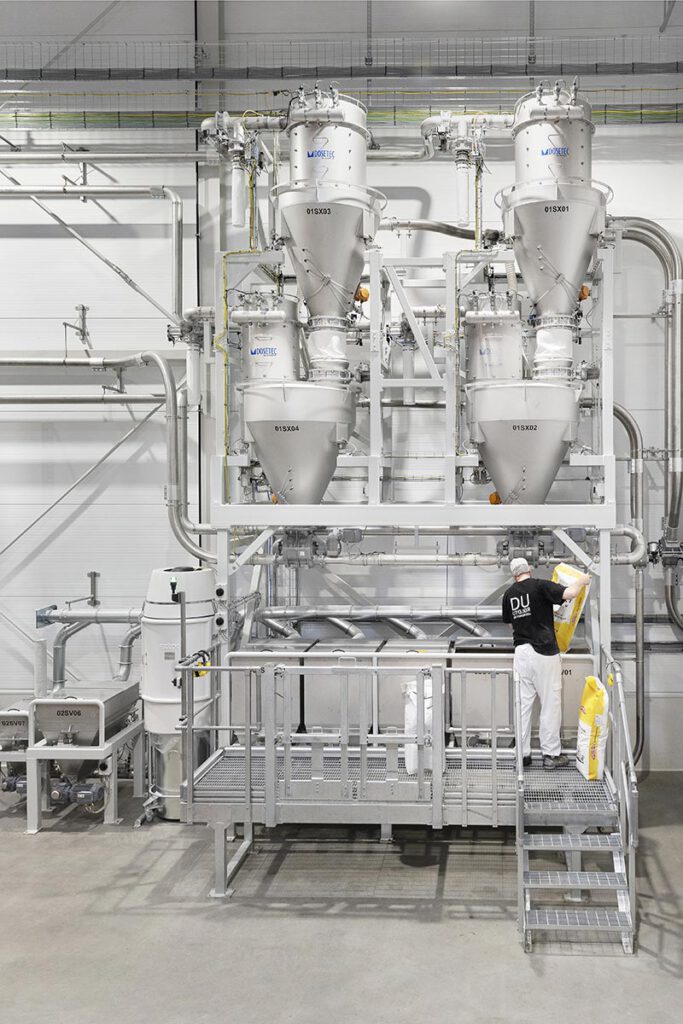 Top-class training and support
Five bakers – plus Stig Are Berdal and the facility's mechanic – have been trained in using the Dosetec system.
"The two-week training that Dosetec provided was superb. The system looks advanced but is simple to use," Berdal notes, adding that the entire start-up phase has gone well without major hiccups.
"We have received excellent service from the Dosetec team all along the way. We can call them almost around the clock, and they reply and help right away."
The facility in Trondheim is the first Bakehuset bakery to install a Dosetec system. But not necessarily the last. "I'd recommend Dosetec Exact. Mainly because of its user-friendliness and precision" says Berdal.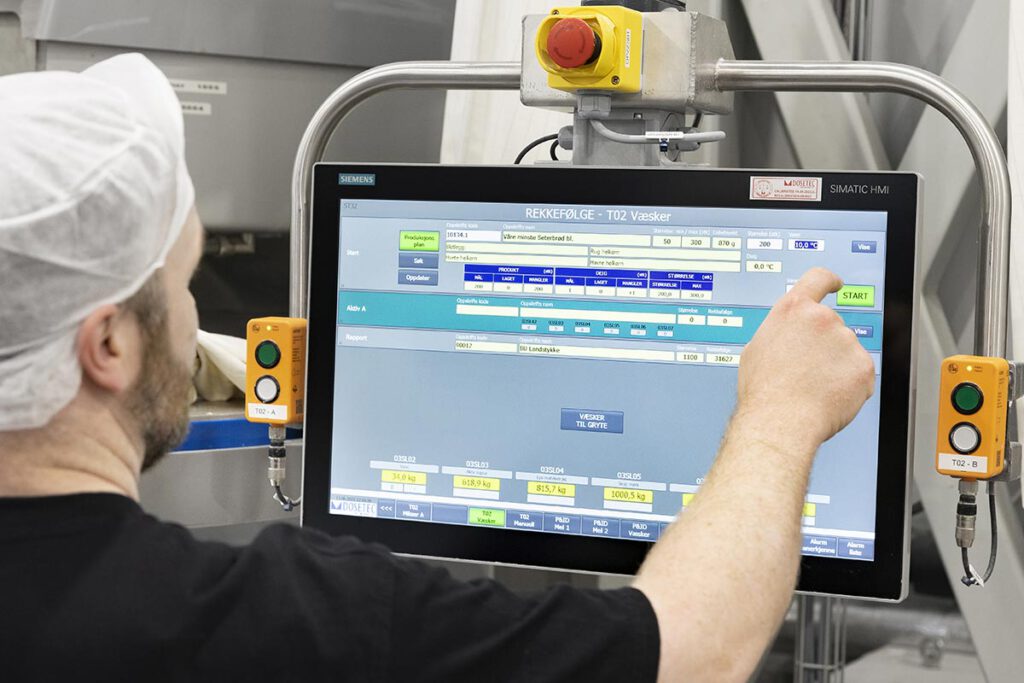 Bakehuset
Norway's biggest bakery chain with 11 bakeries around the country.
Around 1040 employees and a 170-million-euro revenue last year.
Its customers count Norwegian grocery stores and supermarkets, canteens, and hospitals.