Internet of Things provides new opportunities for improving the effectiveness and profitability of businesses, as well as paving the way for brand new business models. The Siemens MindSphere IoT operating system helps us utilise the IoT data produced by Dosetec systems.
Internet of Things, IoT
According to Ilmari Veijola, the Head of Sales of Cloud Application Solutions at Siemens Oy, "the Internet of Things, or IoT, will inevitably become a part of almost every industry in the near future." The IoT will bring about several new possibilities, especially in the areas of business management and development in the current digital era. As a long-standing certified partner of Siemens, Dosetec has developed its systems for years now in order to respond to the opportunities of industrial internet.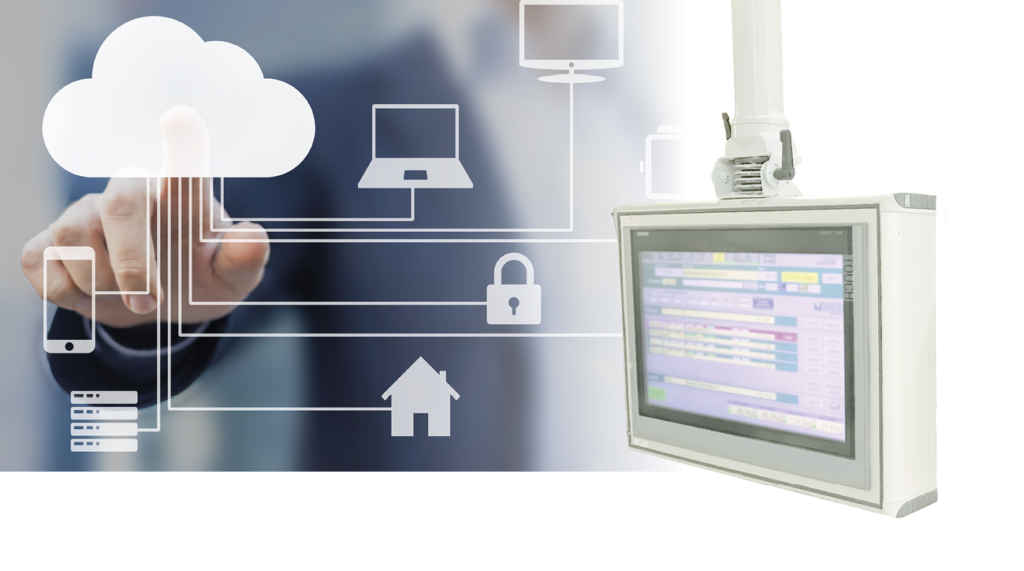 Smart technologies
The added value provided by Internet of Things is based on the data that it collects and produces. Data is collected from devices and systems fitted with the necessary sensors, telecommunications links and software interfaces. With the help of these things, devices can observe their surroundings and communicate or act based on their observations. The structured data produced for the IoT data model of the MindSphere operating system can be used as an effective decision-making and management tool for companies.Thanks to high-quality control systems, Dosetec's automatic
dosing and weighing systems are already producing valuable data for Dosetec's bakery clients. The Siemens MindSphere operating system takes the usability of the data produced by Dosetec systems to a whole new level.
Improved efficiency and profitability
The cloud-based Dosetec system can, for example, automatically transfer information about the amount of flour in a bakery's flour silo to the flour mill, meaning that the silos can be filled based on real-time data. By monitoring the functions of the different components of its system, Dosetec can also anticipate when a certain component needs to be serviced. Prediction makes it possible to plan maintenance works in advance, which allows bakeries to cut down the time required for expensive maintenance breaks and spend less money on additional labour and spare part costs. With the help of cloud-based services, bakeries' production and other information needed for automated control can be distributed to several units to use in a safe and efficient manner.